2020 Annual Dr. Herman Scholarship Winner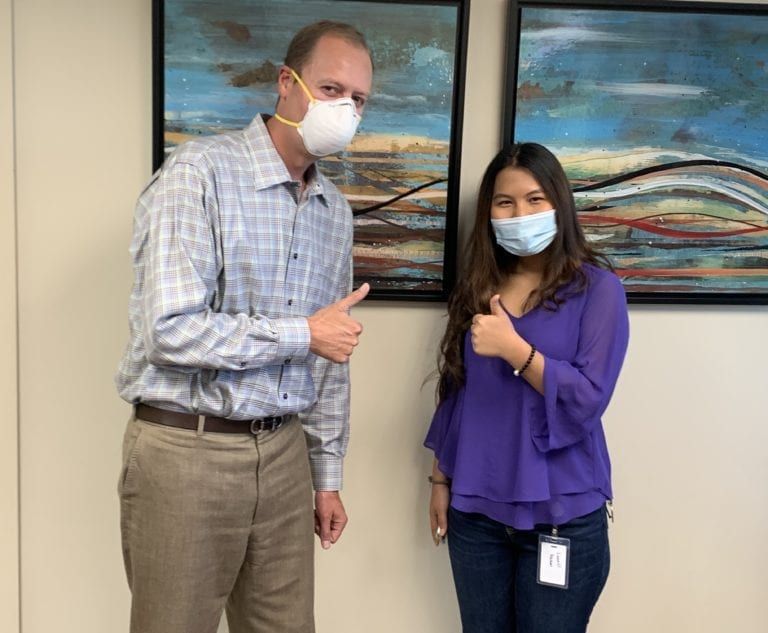 Dr. Robert J. Herman Orthodontic Treatment for Children and Adults is thrilled to announce their 2020 'Dr. Herman Scholarship' award winner in the amount of $2,000 to Luan Nuam! This is exciting news, as this is the 12th consecutive year the Dr. Herman Scholarship has been awarded to a graduating senior. Dr. Herman asks for applicants to let him know how are you going to make the world a better place, what your future goals and plans are and to be a previous or present patient of Dr. Herman's office. The winner is selected to the candidate who displays extraordinary enthusiasm and drive. The best part is getting to read all the applicants amazing entries every year. The total amount to date to help young adults attend college has now exceeded $24,000! Seniors keep up the great work. We can't wait to to watch you achieve all your hopes and dreams! 
Luan is a first generation Burmese immigrant. Her story is so inspiring.  She was in the 5th grade when she moved to the United State, only knowing the English alphabet. 
Back in Burma, her dad was a business man who traveled. That all came to a halt when he became very ill and was unable to work. Luan explained his medicine was around $20 and at that time, that would have been about a week's salary. So he had to go without. Her mom decided to go to Malaysia by herself to work and send home money for her family. A few years after that her mom received an opportunity to come to America to work in a butcher shop. She rode a bus 1 hour each way, working 12pm to 12am every day. After five years Luan, her father and 3 siblings were able to join her mother in the United States. On a cold February day, Luan arrived and when she got off the airplane she was greeted by snow, which she had never seen before!
Luan said her moving here was very scary. She faced so many challenges not knowing what to expect. She said she was very quiet and did not speak for several months. After her mom encouraged her, she pushed herself to start learning English. Luan stated "It's a challenge I have to go through to get to my dream". She said her mom did it and helped paved the path. 
Luan graduated from Jenks High School in May 2020. She is now fluent in English, Zomi and Burmese. During her high school career she accomplished AP classes, was a part of the multicultural club and Key club; volunteering a lot to help others earn scholarships for camps and translating for people in her community. She has a heart to help others, her teachers and peers say. Her plans are to attend Oklahoma State University starting Fall 2020. She will major in biological and pre-medicine. Luan's goal is to become a Pediatrician Assistant. Luan's passion is helping others back in Burma. She plans on traveling back to Burma with a medical team as a missionary and giving care to those who need medical attention and can not afford care, like in her father's position when he needed care and was not affordable. 
Luan just hopes that everyone feels inspired by her story even if it's small. That going through all these challenges as an immigrant, she would not be here without God leading her. 
Luan's teachers speak highly of her. They stated "Luan shines, she accepts challenges with grace and tenacity". After being a refugee from Southeast Asia who became a citizen last year, she serves and leads in her community while making a positive impact.
We are beyond proud of Luan and all of her accomplishes and can't wait to watch her achieve all of her goals and dreams.