Invisalign Teen: A Clear Orthodontic Solution
Tulsa, OK Invisalign For Your Teen
With your teen involved in school, hanging out with friends, and playing sports, getting traditional metal braces may not be the most suitable option. The newest addition to the Invisalign product family is Invisalign Teen. Just like its adult predecessor, Invisalign Teen is a series of custom-made, BPA-free clear aligners that straighten teeth in a discreet and subtle way. This treatment is designed to help your teen smile with confidence and accommodate to their active lifestyle.
As an Elite Invisalign provider, Dr. Robert J. Herman has worked with many patients and achieved amazing results due to his experience and expertise. During your complimentary consultation. he will discuss with you about the treatment plan and determine if Invisalign is suitable for your teen.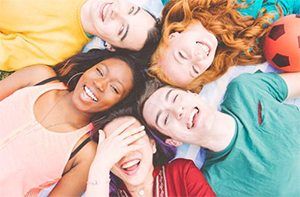 What Is Involved In The Invisalign Teen Treatment?
Invisalign Teen can be used to correct widely spaced teeth, overcrowding, overbites, and underbites. Using x-rays and digital 3D imaging of your teen's teeth, we will go over your treatment plan and map out how the teeth will look from the beginning to end of the treatment. Since Invisalign Teen is easily removable, your teen can freely take them out to eat, to drink, and to brush his or her teeth.
Your teen will be required to wear the clear aligners for 22 hours every day to ensure the fastest and best results possible throughout the Invisalign treatment process. We have also added "compliance indicators" located on the aligners. These colored dots fade over time to show that your teen has been wearing the aligners for the recommended time per day. Every two weeks, your teen will receive a new set of Invisalign aligners, so that it can work effectively to straighten teeth.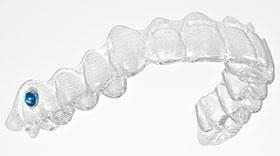 The treatment time may vary, but we typically see straighter teeth within 9 to 15 months. It also recommended scheduling a follow-up appointment with Dr. Robert Herman every 8 to 10 12 weeks to see how your teen's teeth are progressing.
What Are the Advantages Of Invisalign Teen?
The Invisalign treatment has become a popular option for many teenagers due to their active and social lifestyle. Traditional metal braces may leave some teens feeling a little self-conscious and afraid to show off their smile. With Invisalign Teen, they are more likely to use its benefits such as:
Sports: Teens who are involved in school sports can remove their aligners and replace them with a mouth guard to protect their teeth. In the event of any trauma, teens who are using Invisalign will less likely experience damage from their orthodontic appliance such as metal brackets
Dental Hygiene: Teens are more likely to perform good oral habits and routines if it is easy for them. Since Invisalign is removable, it makes brushing and flossing teeth a breeze
Comfort: Invisalign is custom-made specifically for your teen's teeth, which makes the aligners comfortable and reduce any irritations in the gums
Appearance: Since Invisalign is discreet and clear, your teen does not have to be self-conscious about his or her smile. The aligners can be easily removed while eating or drinking, so that you don't have to worry about food getting trapped in the wire braces
Call Your Tulsa, OK Orthodontist For A Free Consultation
If you have any questions about the Invisalign Teen or Invisalign treatment, please do not hesitate to contact us during our office hours or fill out our online appointment form. Dr. Robert Herman and his staff will be more than happy to address any concerns you may have about the treatment or any of our other orthodontic practices. We look forward to improving your smile!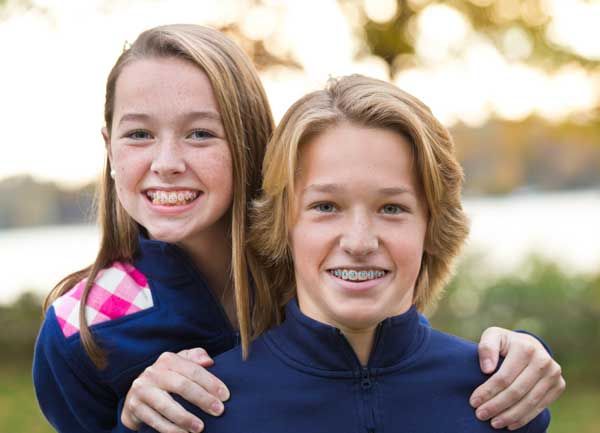 Get Started
Committment Free
Get started with a free consultation where Dr. Herman will show you a preview of your treatment plan.