Braces Oklahoma
The most popular path to a beautiful smile
So you have been told that you need braces to correct alignment issues in your mouth. Now what? Orthodontic treatment can be a daunting process, but this extensive guide can help you find all the answers to the question you are bound to have.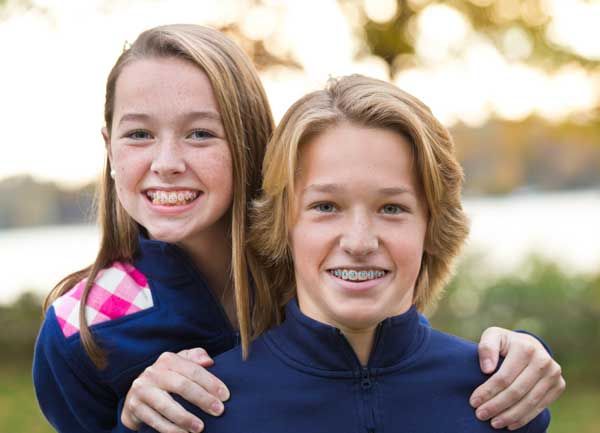 ---
How Do Braces Straighten Crooked Teeth?
Braces use constant, gentle pressure, which over time, move teeth into their proper positions. Your braces are at work every moment of your orthodontic treatment. The two main components of your braces are the brackets that are placed on your teeth and the main archwire that connects them. The bracket is a piece of shaped metal or ceramic that we affix to each tooth. The archwire is bent to reflect your "ideal" bite. In other words, it reflects the way we want you to look after treatment.
Attached to your braces, elastics (rubber bands) exert the proper force that creates the right amount of pressure to move teeth. In order for this force to remain constant, elastics must be worn all the time and changed every day.
What Braces Treat
There are many different dental issues that braces can treat. After examining you the orthodontist will be able to decide what the best course of action is for your particular problem.
The most common reason to need braces is the crowding of the teeth. When your teeth are all smushed together it is hard to clean in between your teeth and it affects the aesthetics of your smile. Too much space between teeth is also an issue.
For other people, the need for braces stems from a bite problem. An open bite is when the teeth don't properly align when you close your mouth. If you have a deep bite that means that your lower front teeth bite into your palate. And finally, an underbite is when your lower front teeth are in front of your upper teeth when you close your jaws. All of these can be fixed by braces.
Other possible reasons to need braces include missing lateral incisors, overjet or protruding front teeth and any spacing or alignment issues with your teeth.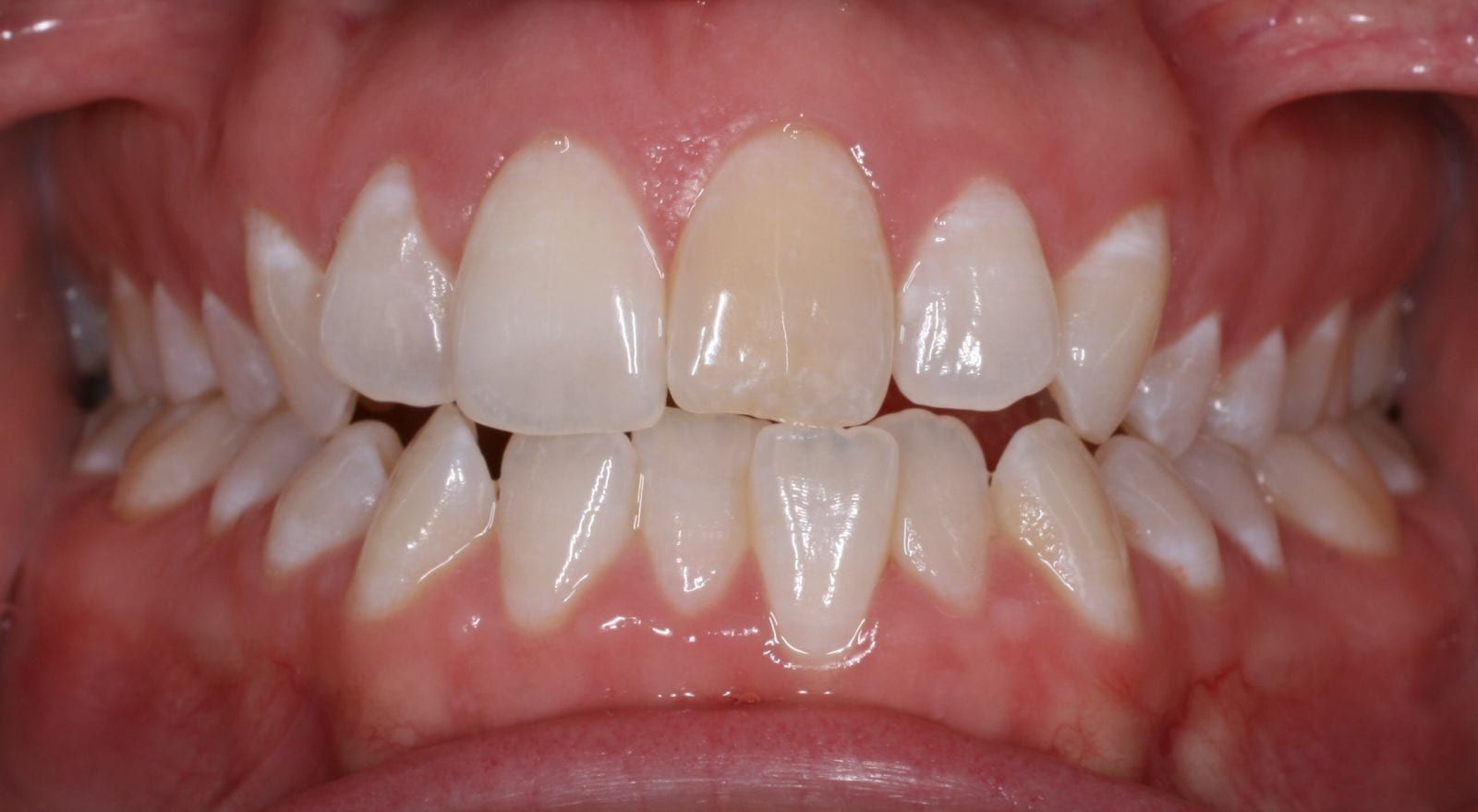 ---
Types of Braces
Besides metal braces, most orthodontists also offer clear ceramic braces, Invisalign aligners. There is no one choice for everybody so make sure you get evaluated and talk to our orthodontist about which type of treatment is best for your particular situation.
Traditional Metal Braces
Traditional metal braces are the most common type of braces and are more comfortable today than ever before. Made of high-grade stainless steel, metal braces straighten your teeth using metal brackets and archwires. With metal braces, you have the option of adding colored elastics (rubber bands) for a more unique and colorful smile.
These are permanently adhered to your teeth and can only be taken off by the orthodontist at the end of treatment
The orthodontist tightens the wires during treatment to help shift the teeth
There are certain food and drink restrictions with this treatment
May have to wear them for 2 or more years depending on how your treatment goes
Most bite and alignment issues can be treated by metal braces
Kids and teens love using different colors of ligature ties.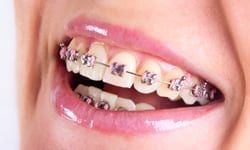 Self-Ligating Braces
Self-ligating braces are made from the same materials as traditional braces. However, self-ligating braces do not require the use of elastics, meaning fewer appointments and less friction being placed on the tooth. Self-ligating braces come with traditional metal, ceramic, or clear brackets. They are the same size as metal braces, but use a specialized clip in place of elastics to help the archwire guide teeth into place. The clip helps reduce the amount of pressure being placed on the tooth, and requires fewer adjustments because there are no elastics to replace.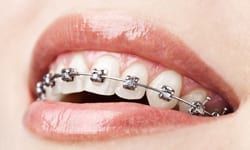 Invisalign
They are clear plastic aligners that can be easily removed
Can be removed to eat and to brush and floss your teeth
Treatment includes a new set of aligners every two weeks as your teeth shift into proper alignment
Invisalign can also handle both simple and complicated alignment issues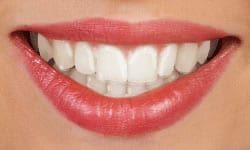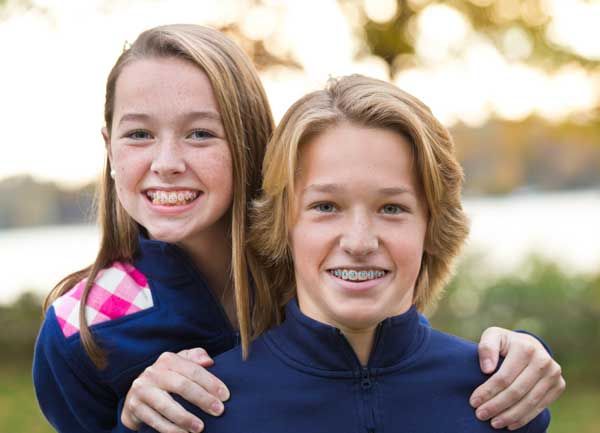 Get Started
Committment Free
Get started with a free consultation where Dr. Herman will show you a preview of your treatment plan.
---
What Are Braces Appliances?
A retainer is one type of a removable braces appliance. Removable appliances, unlike conventional braces, are used to retain teeth in their corrected positions and in some cases, to influence the growth of the jaw in order to effect changes in facial structure. In addition, they are often used before and in conjunction with fixed appliances.
Removable appliances are not utilized to treat all orthodontic problems. It takes skill, and experience to recognize conditions that will respond favorably to removable appliances. The timing of such therapy also is very important.
Although removable appliances can easily be taken out by the patient, there may be a tendency not to wear them as we have prescribed. This means your teeth, jaws, and muscles may move back toward their original positions.
Removable appliances require care. Although you may notice an effect on eating and speaking along with an increase in the flow of saliva, you will eventually adjust to the appliance.
---
Will You Need to Wear a Retainer?
Most likely you'll need to wear a retainer for a certain period of time-based on your treatment.
Having to wear a retainer after you get your braces off can definitely be frustrating, but it is a very necessary extra step. Even after a full treatment with braces, your teeth will start to shift a little again after the braces are taken off. When you wear a retainer, your teeth are held in their new positions for longer which will ultimately give you better results.
Some orthodontic patients need to just wear one retainer on the bottom or on the top, but some patients might need both. Typically at first, you will wear the retainer all day long and then you will most likely only have to wear it at night to sleep. Keep in mind that each individual treatment plan is different.
Retainers generally come in two types, removable and fixed. The removable kind are usually worn for about a year, while the fixed retainer may be worn for several years. Fixed retainers are adhered to the backs of your teeth using cement.
Retainers are typically made of:
Acrylic – These are the most common type of retainers. They are made of bendable wire and acrylic and are adjustable. They also come in different colors and styles.
Clear – These are made of molded clear plastic that fits over your teeth. Because these are less noticeable they are a popular choice, especially for adults.
Like when you were wearing braces, with the retainers, your teeth may feel pressure and you may experience some soreness as your mouth adjusts to the retainer. If the retainer causes you pain though or cuts into your gums, then let your orthodontist know. It probably needs some readjustment.
Expect your speech to be affected for the first few days. Try talking at a slower speed until you get used to the feel of the retainers in your mouth. Reading aloud for a few minutes a day can also help. The retainer may also stimulate increased saliva production in your mouth those first few days. Don't worry, all of this is expected.
---
Where Can I Get Braces?
The first thing you need to understand is the difference between a dentist and an orthodontist. Regular dental cleanings protect your teeth and gums.
Even if you brush and floss regularly and avoid soda and other food and drink that can cause cavities and tooth erosion, you still need to see a dentist. The dentist is the one who will do your teeth and gum cleaning every 6 months to ensure that you don't have a lot of plaque built up and to be on the watch for cavities and gum infection.
If you have a cavity or the start of gum problems, then the dentist is the one who will treat it and get you back on the road to better oral health. The dentist is also who you go if you need teeth pulled, crowns or implants or dentures. If you make it a priority to see the dentist on a regular basis, however, you will have a better shot of keeping your teeth healthy for years and years to come.
Some dentists also specialize in cosmetic dentistry and can help with teeth whitening, veneers, implants and dentures.
Orthodontists
Orthodontists, on the other hand, correct your teeth alignment. If your dentist recommends you see an orthodontist because your teeth or jaw are misaligned, then you should take him or her seriously. A straighter smile isn't just about aesthetics it also affects the health of your teeth.
With crooked teeth straightened out and misaligned jaws corrected, you will be able to care for your teeth better which mean fewer cavities and fewer dental problems like gum disease and tooth loss as you age.
The most common way for the orthodontist to correct crooked teeth or jaw misalignment is through braces. Luckily, advanced technology in the field of orthodontics means that you have more options than you did in years past to get a new smile.
For the best results, you want an orthodontist who is experienced and has proven success in treating different alignment issues. Make sure they are a licensed member of the American Association of Orthodontics and have special expertise in the types of orthodontic technology you are interested in. For example, orthodontists who are experts at Invisalign are given special designations like Elite or Diamond status providers.
---
Why Choose Robert J. Herman Orthodontic Treatment for Children and Adults?
Here is why Robert J. Herman Orthodontics is one of the top orthodontists in Tulsa region.
Dr. Herman knows what a big difference a straighter smile can make in a person's life. Not only does it help restore self-confidence, but it also makes it easier to practice proper oral hygiene so you have a healthy, beautiful smile for years to come.
The staff at our practice also understand that each person's situation is different so that is why they take the time to sit down with you and go over your options. They will create the best treatment plan for your particular needs.
Dr. Herman is certified by the American Board of Orthodontists and only performs orthodontic work every day making him an expert in what he does. Dr. Herman is also an Invisalign Platinum Provider.
The best way to know if a particular orthodontist is right for you is to meet with them face to face. How you feel in their offices, how the staff treats you and the orthodontist's chairside manner can all be factored in how you feel about a particular orthodontist. Don't be afraid to set up consultations at different places.
When looking for orthodontic treatment in Tulsa, consider Dr. Herman at Robert J. Herman Orthodontic Treatment for Children and Adults. They have offices in Tulsa, Bartlesville, Henretta, Pryor and Vinita.
Whether you are looking for Braces in Tulsa or Pryor, Robert J. Herman Orthodontic Treatment for Children and Adults Limited can help you get the smile you have always dreamed about.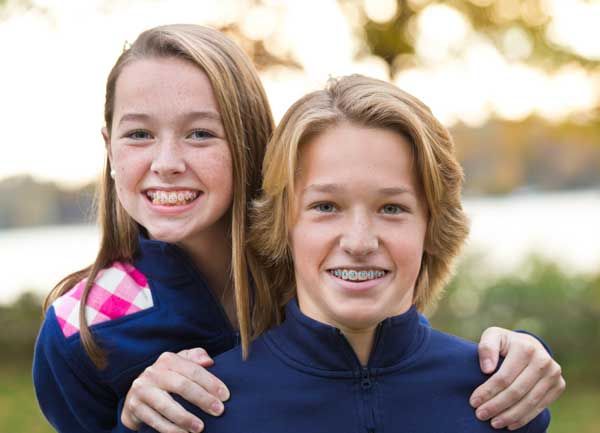 Get Started
Committment Free
Get started with a free consultation where Dr. Herman will show you a preview of your treatment plan.