Why Choose Dr. Herman
Thank you for considering our office for orthodontic treatment. Dr. Herman is a friendly, caring and professional orthodontist. Additionally, Dr. Herman is a recognized and accomplished orthodontic researcher having published in the leading journals of orthodontics and even a chapter in an orthodontic textbook. He was invited to deliver scientific lectures at the world's largest orthodontic meetings and is on the faculty at the Oklahoma University College of Dentistry in the Orthodontic Department.
Dr. Herman recognizes that each and every patient has specific goals for their smile and looks forward to working with you and your dentist to make your "Amazing Smile." Dr. Herman uses the absolute latest and most innovative orthodontic appliances and equipment. Infection control is of central importance to our team, and every instrument and tool that goes into a patient's mouth has been sterilized in an autoclave. The instruments are wrapped in a single-use sterile cassette.
We utilize the latest technology for making orthodontic records. Digital X-rays, which have substantially less radiation exposure to the patient, are taken. Computerized 3-D models are made of our patient's teeth WITHOUT IMPRESSIONS which allow tremendous quality study models. Digital photographs are taken and shared with our patients and their family.
Nothing but the best in orthodontic appliances are offered. Dr. Herman uses several different styles of braces or appliances with the goal of top-notch results. Our braces use gentle force to move teeth in the most time-efficient manner while maintaining great patient comfort. Invisalign is available for most patients, and the latest new technology, Insignia custom made appliances, are also offered.
We also aim to avoid missing school or work with appointments. We strive for TOP-NOTCH patient satisfaction. Our office aims to exceed your expectations at every appointment or contact with our team. We value the importance of your time and strive to be on time. Additionally, our friendly and courteous staff is trained to accommodate your needs and requests. We use computer software to assist in our scheduling, record-keeping and accounting. We also offer patients on-line access to their accounts via our website.
We offer a variety of financing options so that any family budget can afford orthodontic treatment. From discounts for payment-in-full, to in-house financing and low down payment plans, we have a plan that is flexible enough to accommodate anyone and any budget! Dr. Herman never wants finances to prevent a family from getting necessary orthodontic work completed.
We are anxious to meet your orthodontic needs and look forward to an optimal result. Additionally, we hope that your experience in our office is the best. We welcome the opportunity to make another "Amazing Smile!"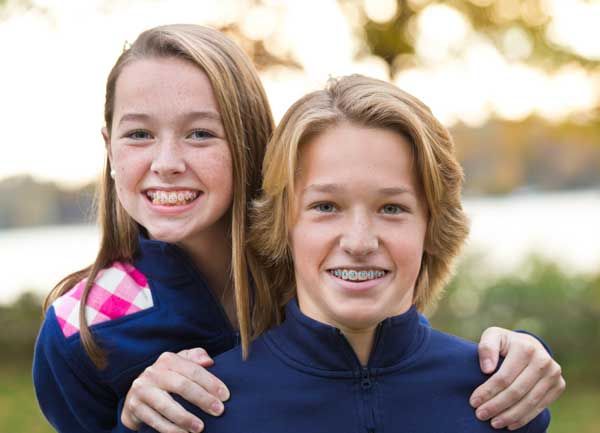 Get Started
Committment Free
Get started with a free consultation where Dr. Herman will show you a preview of your treatment plan.