Invisalign® Oklahoma
Invisalign®: An Alternative To Traditional Metal Braces
Having straight teeth is important not only for children, but for adults as well. As we grow older, our teeth tend to grow inward, creating crowding – a common problem for many teens and adults. As a result, it may be difficult to keep teeth clean and healthy. Straightening your teeth with the Invisalign® system can treat the crowding and thereby help you maintain your dental health. It can also help you get the smile you've always wanted!
Our Tulsa, OK Invisalign® Treatment
Invisalign® treatment is a technique that straightens your teeth without braces, using a series of clear, removable aligners that are custom-modeled to fit your teeth. The virtually invisible aligners gradually reposition your teeth into a smile you'll be proud of.
Unlike traditional metal braces, Invisalign® clear aligners are used to correct a multitude of dental problems such as widely gapped teeth, overcrowding, or some combination of both in an unnoticeable way.

Invisalign® is made to fit your lifestyle
Clear, virtually invisible aligners
Removable, will not get in the way of your activities
Easy to monitor your progress with regular appointments
Effective for a wide range of smiles. The Invisalign® system has been successful in giving hundreds of thousands of amazing smiles to both teens and adults. Dr. Robert J. Herman will create your individual treatment plan using Invisalign´s clear, custom-molded aligners to solve a range of issues, including: Overly crowded teeth, Widely spaced teeth, Overbites, Underbites, and Crossbites.
Not all teens and adults are candidates for the Invisalign® aligner system. Please contact our office to schedule a consultation with Dr. Robert J. Herman to see if the Invisalign® system is right for you.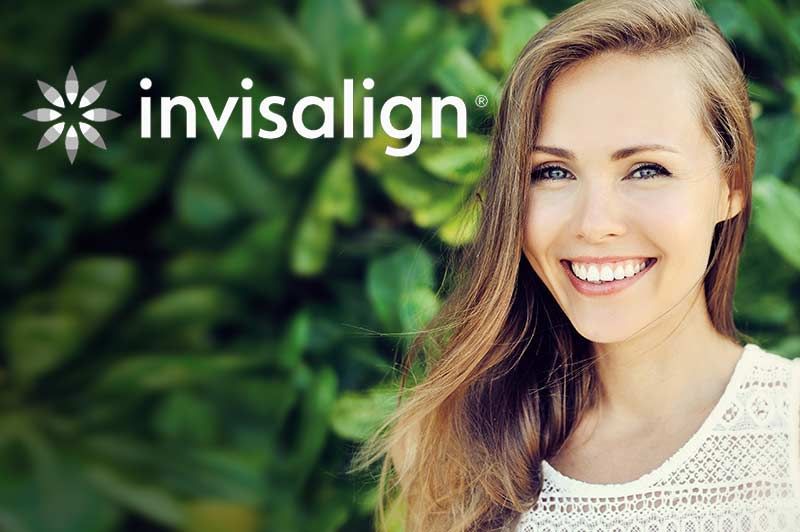 How Long Do I Have To Wear Invisalign®?
Around every week, you will be given a new set of clear aligners that must be worn for 22 hours a day. This will ensure the fastest and best results possible throughout the Invisalign® treatment process. We also suggest scheduling a follow-up appointment with Dr. Robert Herman every 12 weeks to see how your teeth are progressing.
The treatment may vary from patient to patient; however, we typically see that on average, it would take approximately 9 to 15 months. If you combine your Invisalign® treatment with AcceleDent, it may be possible to reduce this time by 50%. Once the treatment is complete, you will need retainers to maintain your new beautiful and perfect smile.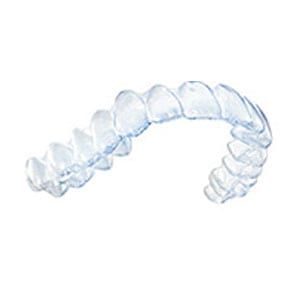 ---
Contact Us For A Free Consultation
To start your Invisalign® treatment, you will begin with a complimentary consultation with Dr. Robert J. Herman, who is an elite provider of Invisalign®. He will determine if you are a suitable candidate and if this treatment is right for you. We suggest that you take this opportunity to ask any questions you may have including costs, insurance, and other concerns about the treatment.
Please feel free to contact us or visit one of our five offices located in Tulsa, Henryetta, Pryor, Bartlesville, and Vinita. You may also fill out our online appointment form. Dr. Robert Herman, an experienced Tulsa, OK orthodontist, will work closely with you to give you the smile that you have always wanted!
What do aligners look like?
Aligners are clear and practically invisible.  This is why they are often referred to as "clear braces". They look similar to a clear tooth-whitening trays. These aligner trays are made of smooth, comfortable and virtually invisible plastic that you wear over your teeth.  Invisalign® aligners are custom-fit to your mouth for comfort and optimal teeth-straightening results.
Will the treatment be painful?
While Invisalign® moves your teeth without the pain and anxiety metal braces can cause, some people experience temporary discomfort for a few days at the beginning of each new stage of treatment. This is normal and is typically described as a feeling of pressure. It's also a sign that Invisalign® is working, as it moves your teeth to their final destination. This discomfort typically goes away in a couple of days.
Will wearing the Invisalign® aligners affect my speech?
Similar to other orthodontic treatments, Invisalign® aligners may temporarily affect the speech of some people, and you may have a slight lisp for a day or two. However, as your tongue gets used to having aligners in your mouth, any lisp caused by the aligners should disappear.
How long will treatment take?
We find that aligners are most effective when worn 20 to 22 hours per day and removed only for eating, brushing and flossing.
How often will I have to wear my aligners?
Invisalign® only works while you're wearing the aligners. It's recommended that you wear your aligners full-time, day and night, except to eat, brush and floss your teeth.
Can I just wear the aligners while I sleep?
No. The aligners must be in place a minimum of 20 to 22 hours a day for the treatment to be effective.
Is Invisalign® right for me?
Whether you're a teen or an adult, no matter what stage you're at in life, you'll appreciate how the Invisalign® treatment has minimal interference in how you live, but has a significant positive impact on how you look and feel about yourself. From mild cases of crooked teeth and protruding teeth, to much more difficult dental problems involving serious malocclusion, overbite, or underbite, Invisalign® effectively corrects a wide variety of dental problems. Whether your teeth are widely gapped, overly crowded or somewhere in between, we have an affordable teeth straightening option for you.
How much does Invisalign® cost?
Cost is always a concern, but is determined by a number of factors. In most cases, Invisalign® treatment is comparable to the cost of traditional braces. However, as with other medical treatments, only an Invisalign®-trained doctor can determine the cost, based on your specific needs. Other factors may include your treatment goals, the difficulty of your case, how long you are in treatment, and additional factors determined by Dr. Herman's office will check your dental insurance plan—Invisalign® Tulsa treatment is covered by many dental insurance policies. And office can offer flexible and affordable monthly payment plans as well.
Will my insurance cover Invisalign® in Tulsa or elsewhere?
Because medical benefits differ significantly from policy to policy, you should review your personal coverage plan. However, in general, if a patient has orthodontic coverage, Invisalign should be covered to the same extent as conventional braces.
Does Invisalign® really work?
Yes. Through the use of the Invisalign® patented thermoplastic design, Invisalign® aligners move your teeth through the appropriate placement of controlled force. The main difference is that Invisalign® not only controls the force, but also the timing of the force application. During each stage, only certain teeth are allowed to move. These movements are determined by Dr. Herman as he maps out your unique Invisalign® treatment plan.
More Invisalign® FAQ's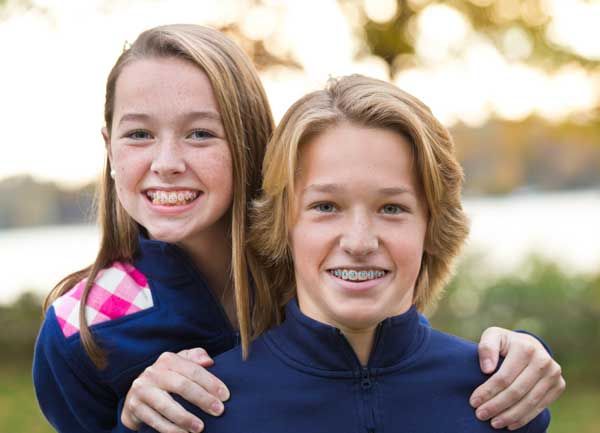 Get Started
Committment Free
Get started with a free consultation where Dr. Herman will show you a preview of your treatment plan.