Father's Day Contest! Win a Grill & Man Crate!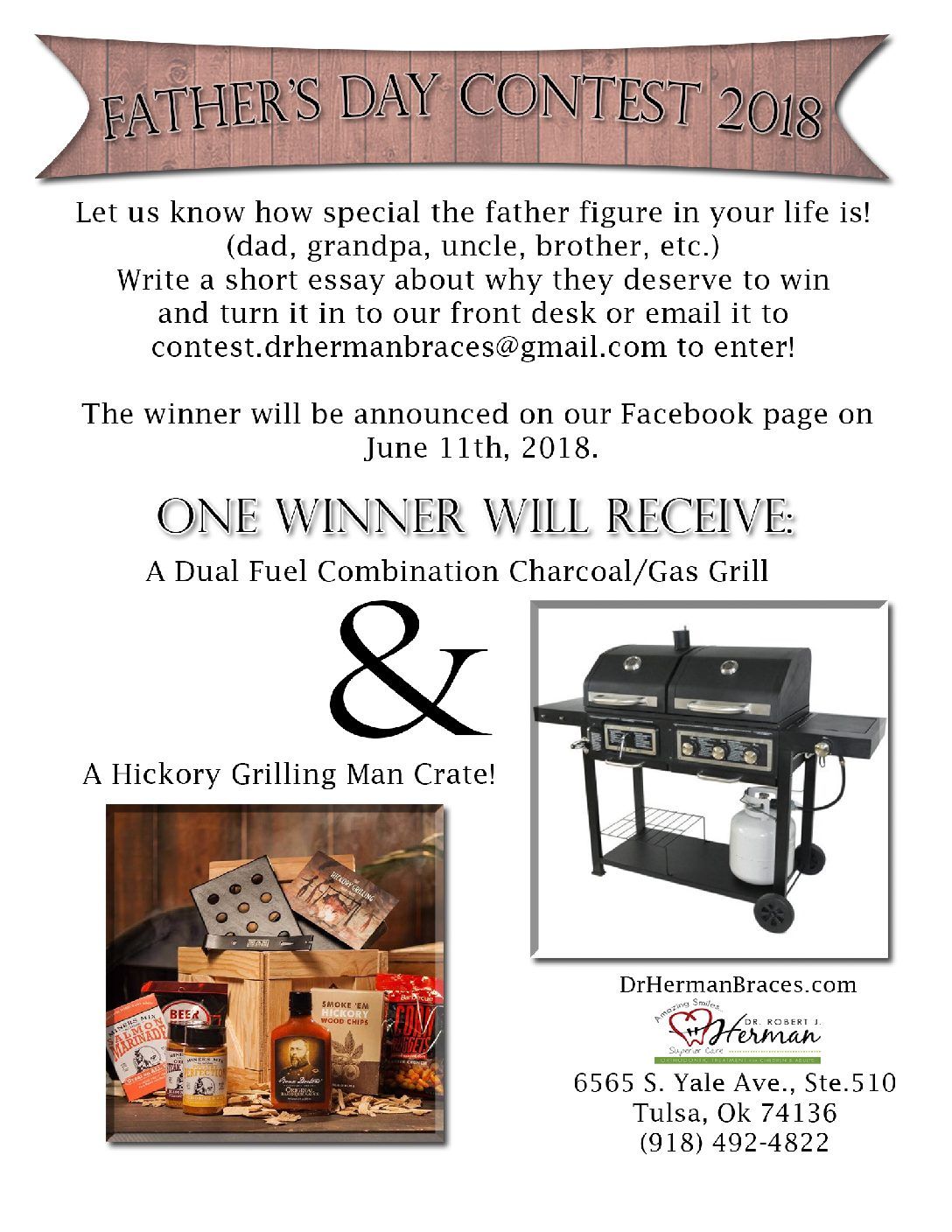 **Father's Day Contest 2018**
This contest is for that special guy in your life Father, Brother, Uncle, Grandpa, etc…! Tell us why they are so special to you and they may win two awesome prizes! A Combo Gas/Charcoal Grill & a Hickory Grilling Man Crate!
*See the flyer for all details