Getting Your Orthodontic Journey Started- Financially- at Dr. Herman Orthodontic Treatment for Children and Adults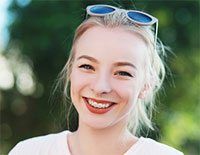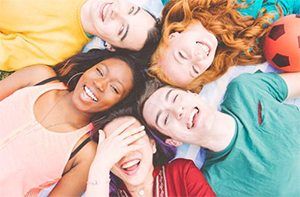 Crooked and misaligned teeth can shatter your self-confidence, and you may hesitate to smile in public. Not only that, you can also experience difficulty in speech and chewing because of your misaligned teeth. To overcome all these problems, consider getting braces. Braces, whether conventional or Invisalign, are your best bet to getting a perfect and beautiful smile.
Many people often wonder, how much do braces cost? Many individuals often compromise on their smile and give the idea of getting braces a backseat predominantly because it's expensive. Well, it's okay to think of questions like 'how much do braces cost?' and 'Will I be able to afford them?' But another thing that we must ask ourselves is that 'What is the cost-benefit of getting braces?' That's right; this orthodontic treatment may be a little expensive but it should be seen as an investment worth making because of the plethora of benefits that you can enjoy for years to come. Think about it?
When affordability is a concern, patients prefer getting orthodontic treatments like braces from Dr. Herman Orthodontics. Providing excellent orthodontic treatments and care to patients,  we help patients get a flawlessly beautiful smile without breaking their bank.
Affordable Braces in Tulsa | Bartlesville | Pryor | Vinita | Henryetta
At Dr. Herman Orthodontics, patients get to choose from a pool of payment options. This makes it extremely easy for patients to choose an affordable mode of payment that doesn't put a big dent in their pockets. We strive to help patients maintain their oral health and have a great smile without worrying about the expense.
How Much Do Braces Cost?
It's important to understand that the cost of orthodontic treatments is variable. It depends primarily on the treatment, payment plan, length of treatment, and individual needs. For affordable braces, Dr. Herman gives you the flexibility to spread the cost of treatment over a certain period of time. The length of time for payment coincides with the term of treatment. Once the payment length is determined, all you have to do is make the decided installment on a monthly basis. We offer INTEREST FREE in-house financing. No credit checks!
3rd Party Financing
You can also choose to pay through 3rd party financing groups such as Care Credit or Lending Point Financing. This makes it easier to afford braces, especially for those who are tight on budget. If pre-approved, Lending Point offers a 24 month "Same As Cash" promotion you can take advantage of. PLUS- NO DOWN-PAYMENT!
To see about getting pre-approved through Lending point, you can visit: lendingpoint.com/drhermanbraces (The pre-approval process does not affect your credit score)
Dental Insurance
Another great way to afford your orthodontic treatment is to get in touch with your insurance provider. Ask you insurance company whether braces are covered under the dental plan. In most cases, if your children are under 18 and getting braces, they will be covered. However, adults and children above 18 are usually not covered under dental plans. But that doesn't mean that you can't afford braces. All you have to do in such a situation is purchase a supplemental orthodontic insurance to cover for your orthodontic treatment.
        Call us at (918) 492-4822 to discuss your desired orthodontic treatment and payment plan. We offer FREE consultations: https://superiorcareorthodontics.com/free-consult/