Linde Oktoberfest Tulsa!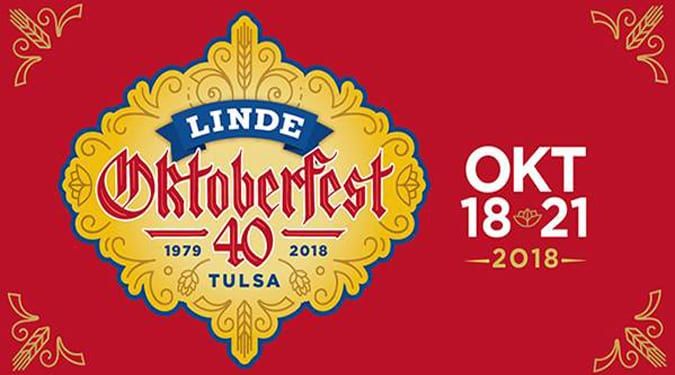 Voted "Best Festival" by the Urban Tulsa Weekly, Linde Oktoberfest offers fun for the whole family. Visitors to this Oktoberfest celebration will enjoy delicious food, refreshing beverages, high-flying carnival rides, live music straight from Germany and much more. Sit down and savor authentic German beer imported from Munich, or enjoy a glass of wine while listening to the sounds of live Bavarian-style entertainment. Other festivities include polka dancing and rows of booths filled with art and crafts. The festival also offers authentic markets where visitors can find all kinds of German items such as stained glass, steins, Pilsner glasses, beads and novelties.  This year the festival is celebrating 40 years of bringing Bavarian traditions, food and culture to Tulsa.
The 2018 Linde Oktoberfest Tulsa will be held October 18-21 at River West Festival Park, 2100 S. Jackson Ave. in Tulsa. The hours for the festival are:
Thursday 5–11 pm
Friday 11 am–1 am
Saturday 11 am–1 am
Sunday 12–6 pm
Shuttle services will be offered from several locations in Tulsa.