PROMPOSAL 2019!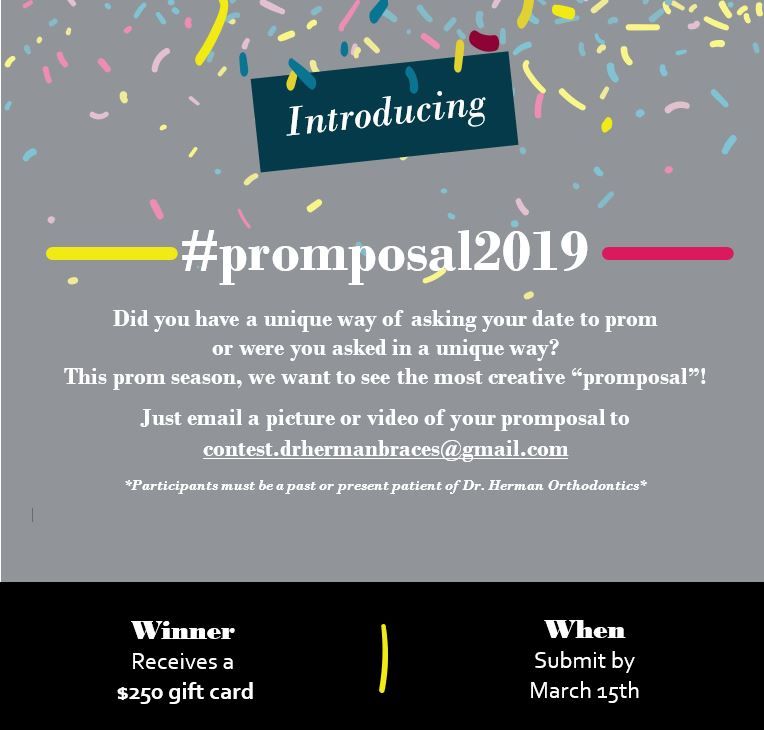 Did you have a unique way of asking your date to prom, or were you asked in a unique way?  This prom season, we want to see the most creative "promposal!"  To participate, just email a picture or video of your promposal to contest.drhermanbraces@gmail.com.  Please submit your promposals on or before March 15th.
*Participants must be a past or present patient of Dr. Herman Orthodontics *
THE WINNER WILL RECEIVE A $250 GIFT CARD!