Wanting to Complete Treatment Faster?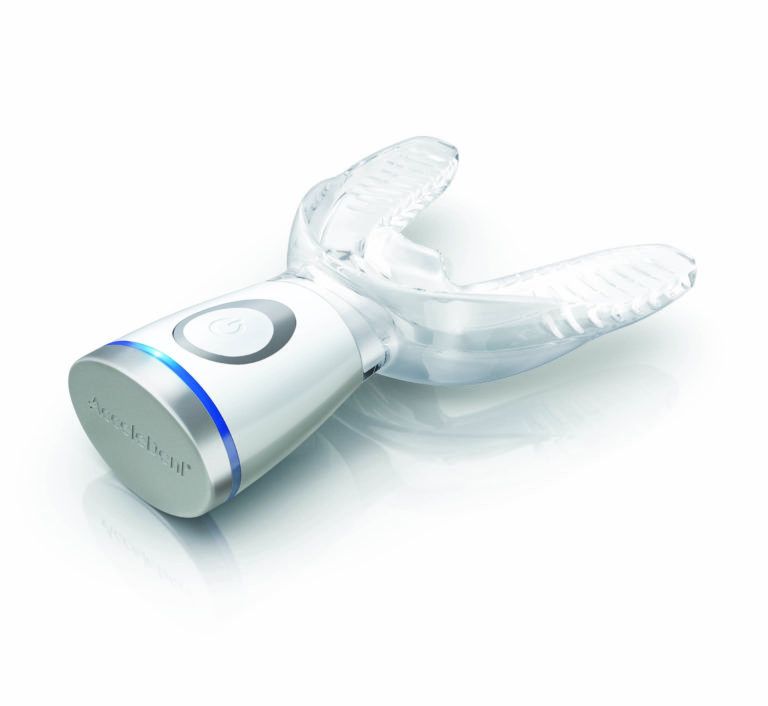 If you are growing impatient with the process and just want to get those babies off, there is a ways you can speed up the process and get your braces off quicker. Check out the latest in accelerated orthodontics:
It not only helps your teeth move faster, but it can help your mouth adjust to the braces as well. Ask Dr. Herman and our team about Acceledent!
AcceleDent
AcceleDent is an FDA-cleared device that can be used at home in addition to your braces and aligners to stimulate the bone remodeling needed to re position your teeth.
How it works is that you use it to apply a gentle pressure to your teeth at different angles to speed up the bone remodeling process. You use it just 20 minutes a day to start seeing results. AcceleDent is only available by prescription so ask your orthodontist if you are a good candidate for this accelerated treatment.
The key to the success of AcceleDent is its SoftPulse Technology, which facilities the tooth movement process by applying consistent gentle pressure to the teeth via micro-pulses. This light force will cause the teeth move faster, accelerating the bone remodeling process.
The device is lightweight and easy to use. It consists of a mouthpiece that can be fitted around your braces or aligners and a hands-free device. You just insert the mouthpiece around your braces or aligners and wear it for 20 minutes daily.
Another unique feature of the device is that it keeps track of your usage, not only how many sessions, but how many minutes each session. Dr. Herman will use this data to adjust your treatment as needed.
AcceleDent was first made available in the United States in 2012.